Cyprus. How to keep in touch with your homeland
For Russian tourists, for whom paying for mobile communication in roaming might become a burdensome waste of money, it is better to use services of local mobile operators during holidays or a business trip. You can buy SIM cards immediately upon arrival at the airport in Xpress kiosks or in specialized shops of mobile operators, as well as supermarkets in all Cypriot cities. At the same time, you will not be required to present a passport or other documents and will not have to conclude any contracts.
In the Republic of Cyprus, there are three major mobile operators – Cyta, MTN, Primetel, and all of them have Russian-language pages on their websites. For the guests of the island, they offer special prepaid rates. As a rule, such a SIM card costs about 5 Euros. When you purchase it, you will receive instructions on how to activate it, which is available in Russian, too.
Operator Cyta
CYTA Vodafone covers almost all hard-to-reach points on the island. For tourists, the company has developed SoEasy prepaid tariffs. Especially for tourists, the cellular operator CyTA offers convenient prepaid SoEasy tariffs. The tariffs are intended for smartphones and include voice communication, as well as data and text messaging.
A SoEasy Pay As You Go Connection Pack can be purchased at all CytaShop stores, as well as at malls and kiosks. A starting package costs 7.5 Euros, of which 5 Euros and 100 SMS to local numbers will be credited to the initial balance. The validity of a SIM card is 90 days. Detailed instruction on how to activate the card and how to recharge the balance is included with a SIM card. After activating the starter pack, the classic tariff is active, which can be immediately changed to any other, more profitable and convenient one.
In the second starting package worth 2 Euros, 1 euro is credited to the account.
The cost of services of the Cypriot cellular operator CYTA according to the classic SoEasy tariff is as follows: local SMS – 2.07 euro cents, local calls – 7.80 Euro cents per minute;
Calls to Russian landline numbers cost 14 cents, to mobile numbers 35 euro cents per minute. Thus, 5 Euros of the starting package will be enough for about 35 minutes of calls to landline Russian phones and 15 minutes for calls to mobile phones. The Internet at this rate will cost you about 1 euro per MB.
For those who need the Internet, it will be more profitable to go straight to the tariff SoEasy Plus, replenishing the balance by 35 Euros. You can activate the plan by sending a SoEasy [Plan] message to the number 8000. By paying 35 Euros, you get 300 minutes of local calls, 300 local SMS, 1 GB of internet and 3 Euros for any other operator services for 30 days.
With these rates, SMS to local numbers cost 2.07 euro cents, calls to local numbers – 7.80 euro cents per minute, calls to Russian landlines – 14 cents, to mobile phones – 35 euro cents per minute. The starting package of 5 Euro is enough for about 35 minutes of calls to landline Russian phones and 15 minutes of calls to mobiles. The Internet at this rate will cost you about 1 euro per 1 MB.
MTN Operator – now rebrands as EPIC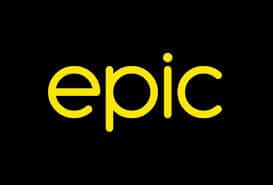 Starting packages for 30 days have been on offer for tourists. The first package is called MTN PayAsYouGo Connection Pack; it costs 2 Euro (of which 1 Euro goes to your balance). The second fare is called a Holiday Prepaid Pack and costs only 2 Euro, of which 1 Euro is credited to the customer's minutes time. A SIM card is activated by calling any Cypriot phone number.
When calling with a prepaid SIM card PayAsYouGo, local SMS costs about 2 euro cent, an SMS abroad is about 4 cents. Calls to MTN phones are about 7 euro cents per minute. Calls to landlines and telephones of other Cypriot mobile operators are about 8 cents per minute. Calls to Russia are about 12 cents per minute.
Local calls with the Holiday Prepaid Pack cost about 9 euro cents per minute, local and international SMS will cost 4 euro cents. The Holiday prepaid package has a validity period of 30 days after activation. Any additional credit does not extend the validity of the card. After 30 days it will become inactive, and all unused money will be lost.
After connecting the SIM card, if you plan to use the Internet, it is better to immediately activate the MTN PayAsYouSurf Internet connection packages (MTN 4G network) for a day/week or month. Otherwise, the Internet "out of the box" will have to pay more than 1 Euro per MB.
To activate the Internet service, just send a message to the short number 6040. For example, if you need to connect the Internet for one week (it costs 4 euro, with 300 MB of traffic), send the message "data on week" to 6040. If 1 month is required, then the short number is sent the message "data on month" (10 euro, 1000MB of traffic). SMS "data on month 2000" activates 2 GB of internet for 15 Euros and valid for one month. For each activation, the charge is 4 Euro.
Very often kiosks for tourists sell the package MTN Holiday Internet worth 20 Euros with a data volume of 2GB and a validity period of 15 days. After the expiration of the card, the MTN Mobile Broadband PayAsYouGo service is turned off, but the balance remains active. If the account is credited within 180 days, the service will be activated again. The Internet connection only is provided for this tariff, there is no voice communication.
You can replenish the balance using top-up cards which cost from 5 to 50 euros in any kiosk or at the terminal in a supermarket. For the prepaid tariffs, you need "MTN PayAsYouGo top-up card" cards.
PrimeTel Operator
PrimeTel is the most successful private mobile operator with its own fiber-optic network throughout the island. For tourists in Cyprus, PrimeTel has developed a prepaid Pay as you go fare. The balance can be replenished using payment cards (Top-Up cards). Cards with values of € 5, € 10 and € 20 can be purchased at all PrimeTel Mobile sales centers, while cards for € 10, € 20, € 35 and the most expensive cards can be bought online for € 50.
As a starter, the package of the mobile operator PrimeTel Connection Pack € 2 is the best option.
In the starter pack (Connection Pack € 2) there is a SIM card of three formats: mini, micro and nano, 50 MB of the 4G Internet and the 1 Euro balance. Without adding extra balance, the SIM card is valid for 30 days, after the balance is replenished, the card can be used for a year.
The minimum amount to replenish the new SIM card is 5 Euros. After the payment, a 16-digit code that you need to enter for crediting money to the balance will be printed. After the card is activated, you can change the menu language to Russian by dialing USSD command * 135 * 3 #.
For the Internet connection and phone calls during the holidays, the best way is the Super Bundle tariff with a validity period of 10 days. For 8 Euros the operator provides 1.5 GB of traffic, 1000 minutes of voice communication and 1000 SMS messages within the network to all PrimeTel numbers.
To activate the tariff PrimeTel Super Bundle after activating the SIM card, just send an SMS "ON8" to the number 8133.
As an option for those who need only the Internet, there is a connection of the standard Mobile Internet Pay As You Go (4G network) package for a price of 15 Euros for a period of 30 days. The tariff includes 1.5 GB of traffic, voice communication is not provided.
A minute using PrimeTel when calling a landline phone in Russia costs 12 Euro cents, a mobile phone — 28 cents, and one international SMS message will cost 6 euro cents. Calls within the island are cheaper: 7.2 euro cents per minute, SMS – 1-2 euro cents.
Note that Cypriot mobile numbers begin with 9, landline numbers with 2. To call to Russia, you must first dial +7 or 007.
If you connect a SIM card only for a vacation or a business trip, try to spend all the money. For some packages, there is a time limit for a SIM card. After a certain amount of time, it is turned off. The unused Euros cannot be returned.
The Internet
If you don't need the Internet to work (even on vacation, many of us still can't distract themselves from their professional issues), then the public Wi-Fi in hotels, cafes or restaurants will be enough for communication. But for those who cannot do without the World Wide Web, mobile operators offer mobile Internet services. For mobile operators, this service costs about the same – about 10 Euro for 200 MB.
To make an emergency call to the services, dial the following numbers:
112 – Rescue services
1400 – Hospital information
1442 – Ambulance
1460 – Police
1407 – Forest fires